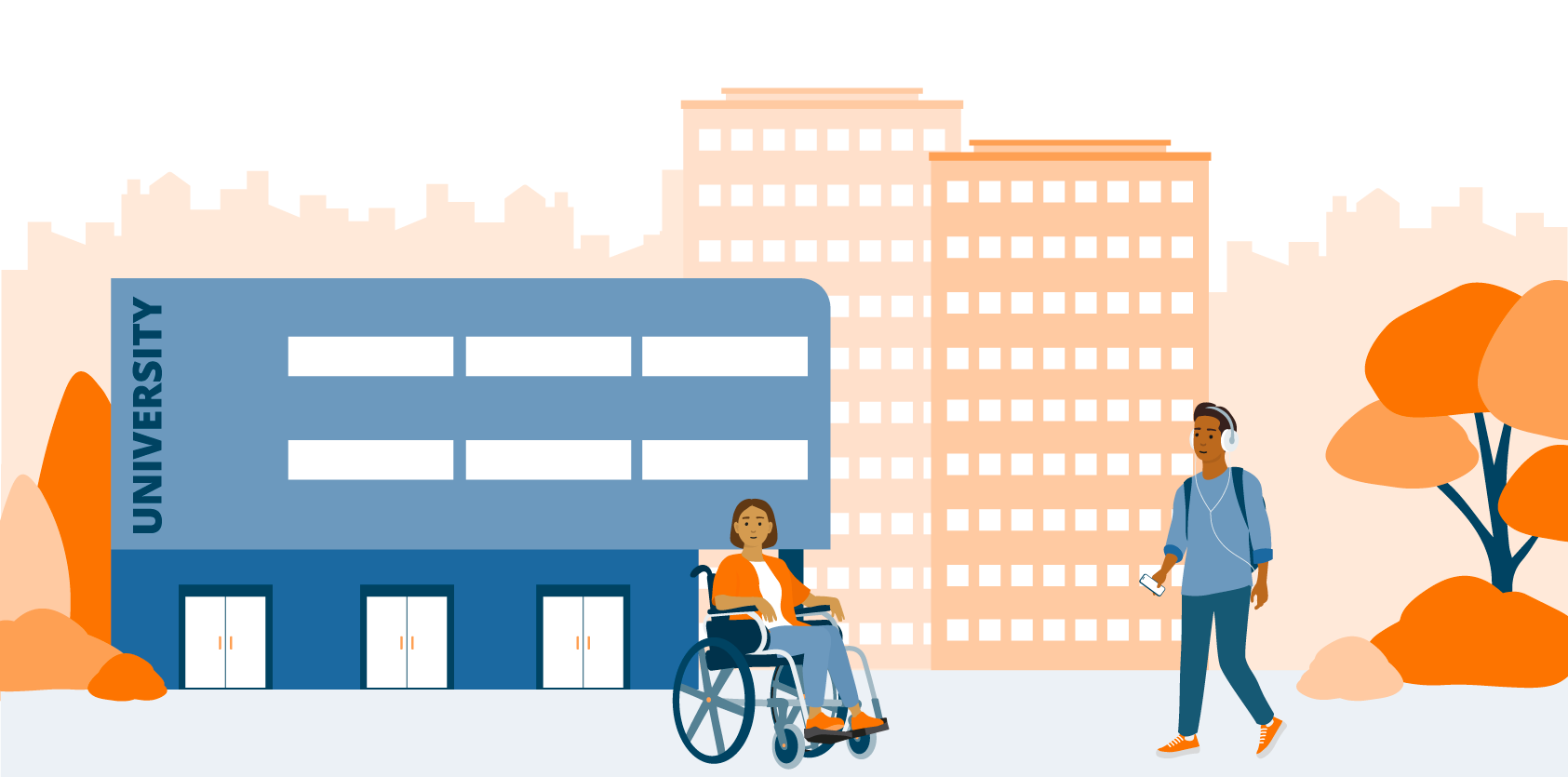 Prices rose faster than increases in student loans in the 2022 to 2023 academic year, leaving students in England with less money to cover their living costs.
We conducted interviews with 25 students from universities across England to better understand the challenges of the rising cost of living.
Some students struggled to afford their bills or food shopping. Careful budgeting was not enough to keep costs down for many students, who had to find other ways to make ends meet.
These included cutting down on food and other essentials, using savings or taking on debt.
Many worked extra hours, sometimes in multiple jobs, or relied on support from family.
While there was some support available to help manage the cost of living through bursaries or hardship funds, these were not open to all students.
Students said they had a poorer university experience as a result, with the rising cost of living affecting their academic performance, skills development, health and well-being.
Students in universities across England have struggled with the impact of rising prices.
In the 2022 to 2023 academic year, they noted price rises across food, transport, accommodation and utilities, which have all put pressure on student finances.
More than 9 in 10 (92%) survey respondents reported their cost of living had risen compared with the previous year, according to the Student Cost of Living Insights Study (England, February 2023).
One student struggling with rising prices is Zahra. She is a 22-year-old undergraduate in her final year and living in a shared house with friends. She is surprised at how rapidly the cost of essentials has risen.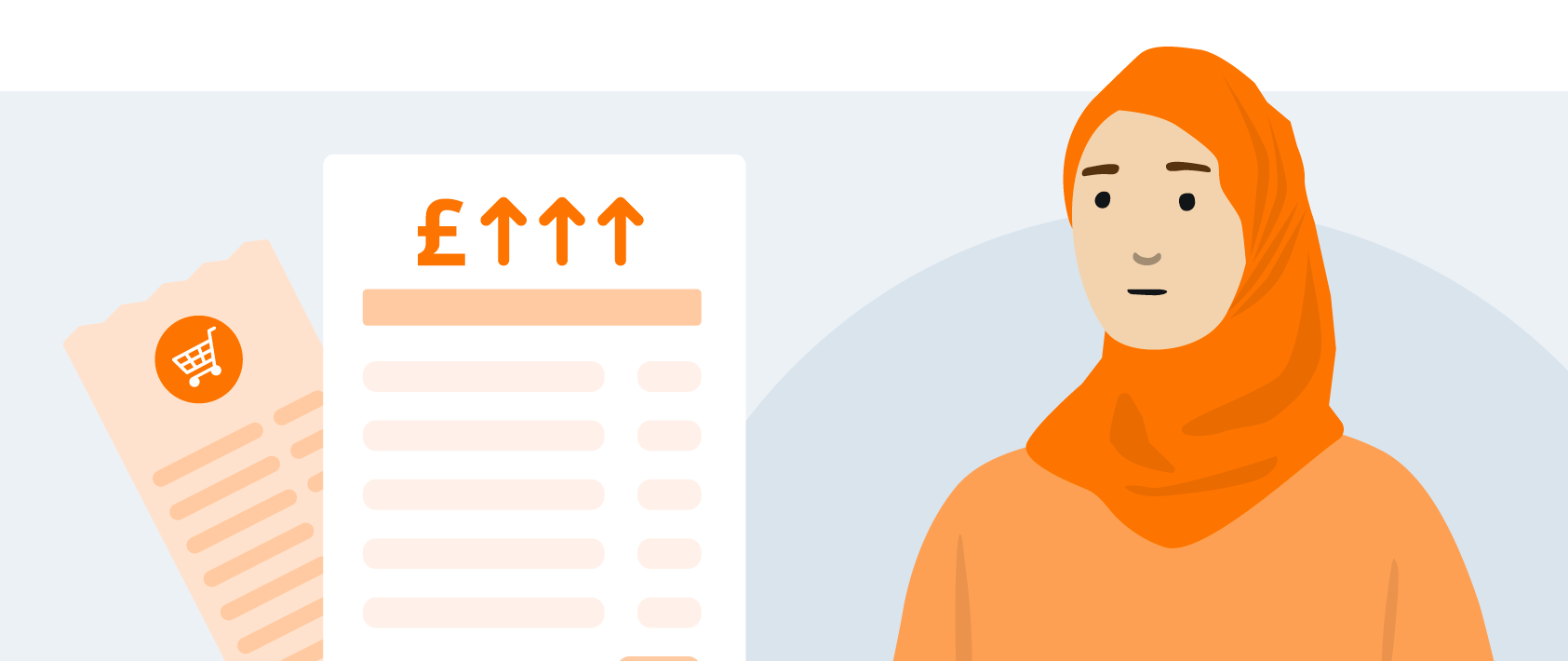 Some students had to skip meals or leave the heating off to help with rising costs. Nearly two-thirds (65%) of survey respondents said they had cut back on spending on food and other essentials because of the rising cost of living.
One of those is undergraduate Ryan, an 18-year-old in his first year, who lives in private accommodation. He knew money was going to be tight before he arrived and drew up careful budget plans, but as prices have risen he has found himself unable to afford essentials.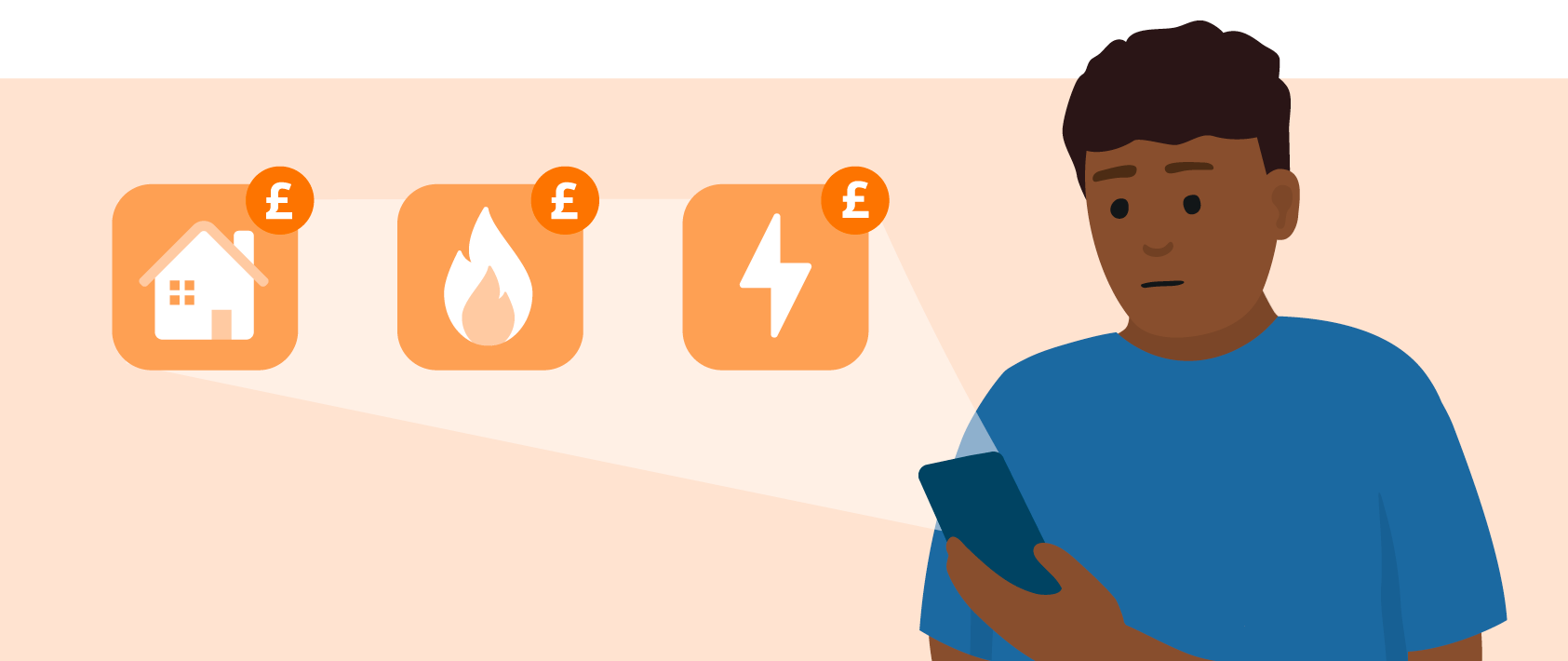 Students in England borrowed an average of £7,010 in maintenance loans to pay for accommodation and living costs in the 2021 to 2022 academic year, according to the latest available data.
For the 2022 to 2023 academic year, the value of loans available to cover living costs rose by 2.3%.
However, the annual inflation rate peaked at 9.6% in the year to October 2022. This meant student loan values fell in real terms.
Over half (58%) of survey respondents said their loans did not cover their living costs, and one in four (25%) said their loans only just covered their living costs.
Some students we interviewed reported using their savings or going into debt to fund everyday living costs. In some cases, students were using overdrafts or credit cards to pay rent and bills because of the timing of their student finance instalments.
Ella is a 26-year-old postgraduate student. Like 30% of survey respondents, they had to take on additional debt because their student loan didn't cover their living costs.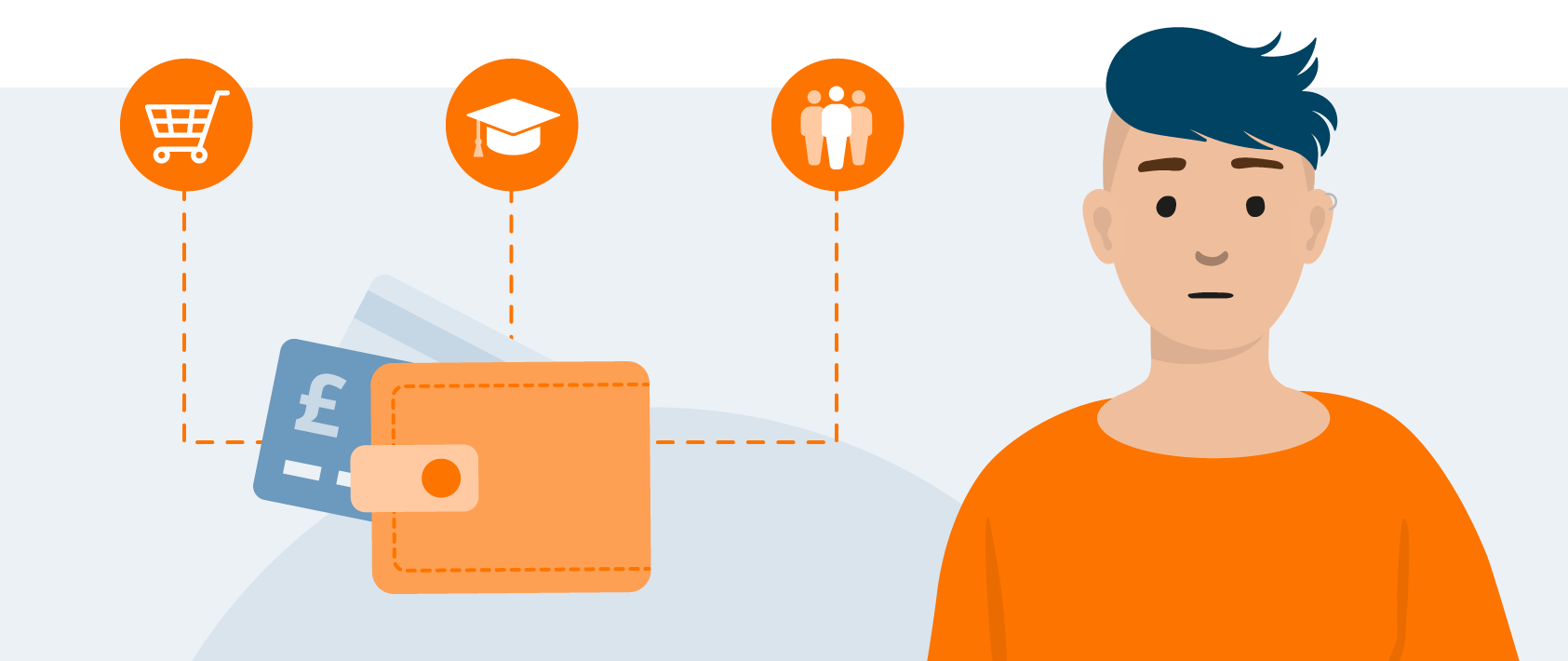 Nearly two-thirds (64%) of survey respondents reported using their savings or credit more than usual to manage the rising cost of living.
Many students interviewed reported using strict budgets to avoid getting into debt.
David, a 34-year-old undergraduate student, had built up a pot of savings before beginning his studies but has found himself more reliant on his savings than expected.
While some support was available in the form of hardship funds or bursaries, these were not available to all students. Those who were eligible for support said it was difficult to secure.

Financial pressures have led students to turn to family to help cover costs, and many reported receiving more financial support from parents, partners or friends during the academic year.
However, helping students with their finances had an impact on family budgets, which were already being stretched by the rising cost of living.
Some students said their families had cut back on their own spending, worked more hours, used savings or sold assets to cover these costs.
Students who received financial support from their families felt fortunate to do so, but many were uncomfortable about having to rely on their families.
Some said they felt guilty, were reluctant to ask for help or wanted to repay the money.
Charlotte is a 24-year-old in her first year of postgraduate study. She is grateful for the money from her family to help her make ends meet but feels guilty and frustrated that she is unable to be financially independent.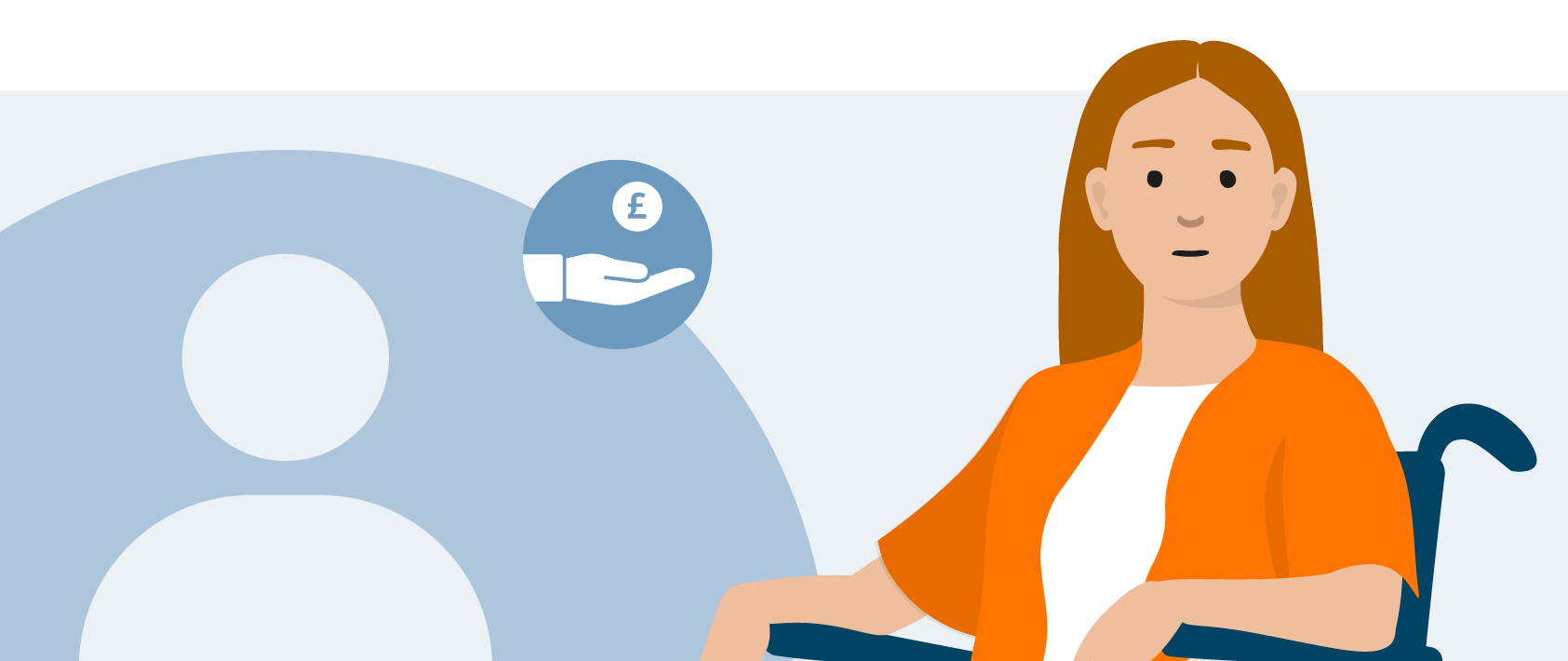 Not all families were able to help financially. Almost a third (32%) of survey respondents said they would not be able to go to a family member for financial support if they needed to. Around half (51%) said they would.
Imran is a 21-year-old in the second year of his undergraduate course. He struggles to cover his bills, but his family are facing rising costs themselves and are not able to help.

Most students worked alongside their studies to boost their income, in jobs which tended to be casual or flexible to fit around studies. This meant income could be unpredictable.
Almost a third (30%) of survey respondents said they were working more hours because of the rising cost of living.
Some students were working multiple jobs to cover costs, with some being employed by their universities. For many, work was necessary to cover living costs but was difficult to balance alongside their studies.
Ella has found they can't cover all their costs with their loan without getting further into debt. They have had to continue working around their studies.
Not all students were able to increase their income through work. Some had restrictions on employment placed on them by their course or could not fit a job around their other responsibilities.
Students said rising costs have had an impact on their university experience, affecting their ability to attend lectures or afford course materials.
Some students studied online rather than attending lectures or seminars in person for at least part of the time, to reduce transport and food costs. Some students moved to cheaper accommodation further from campus to save money, which increased their travel costs further.
Just under half (44%) of survey respondents said they were studying more at home to reduce costs, and one in five (20%) had considered moving back home with family.
Some students felt the ability to study online was positive because it allowed flexibility around other commitments and made education more accessible. However, some were concerned that remote learning had negatively affected their interaction with lecturers and peers, networking opportunities and grades.
Many students reported that they had cut back on parts of their course that involved additional costs or had found ways to manage without some resources.
Some students felt that this was affecting their skills development and the value they were getting from their course. A third (34%) of survey respondents reported not attending course-related events to save money.
Imran is unable to afford some of the materials needed for his course but is worried that this has affected his skills development.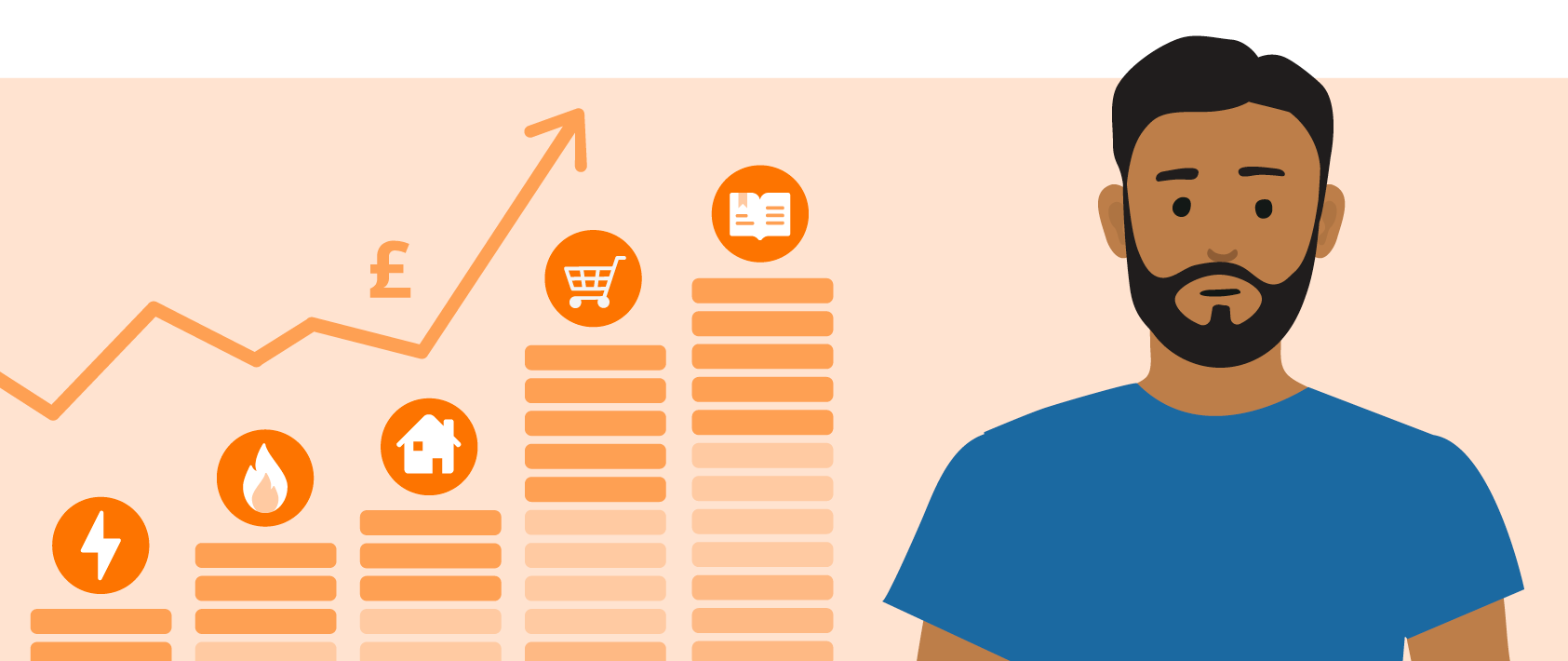 Imran and his friends have started to study online from home more often to reduce costs.
Strike action taken by staff in some universities during the 2022 to 2023 academic year further limited the teaching available, and some students interviewed felt they were not getting full value from their course.
Maintaining both physical and mental health had been a struggle for many students interviewed.
Dwindling budgets have meant some students have been unable to afford healthy foods or found it difficult to participate in regular exercise through gym memberships.
Many students also described feeling anxious, stressed or worried about their spending, debt and future plans.
Just under half (46%) of survey respondents reported their mental health and well-being had worsened since the beginning of the academic year.
David has some health issues which need attention but is hesitant to seek treatment because he knows it will come with a cost.
He is also feeling anxious about how the cost of living will affect him in the future.
Some students felt rising costs meant they would be unable to continue their education.
Many were worried they would not be able to work in their chosen career or location after university, and others were concerned they had not developed the additional skills through their degree that would help them find employment.
Zahra has had to abandon her plans for future study and is worried about her future after graduating.
Some students had considered pausing their current studies or dropping out of university altogether because of the strain of balancing their work and studies while not being able to cover their living expenses.
Over a fifth (21%) of survey respondents reported they had considered pausing their current studies until next year. However, only 2% of survey respondents reported they were unlikely to continue with their studies to the end of the 2022 to 2023 academic year.
Ultimately, all students interviewed had decided to continue with their current studies. Many wanted to complete their courses having already dedicated so much time and effort to them and saw their degrees as an investment in their future.
Charlotte is one of the students determined to complete her course, despite the financial difficulties.
The research team would like to thank all the participating students for their time, and for sharing their experiences as part of the interviews.