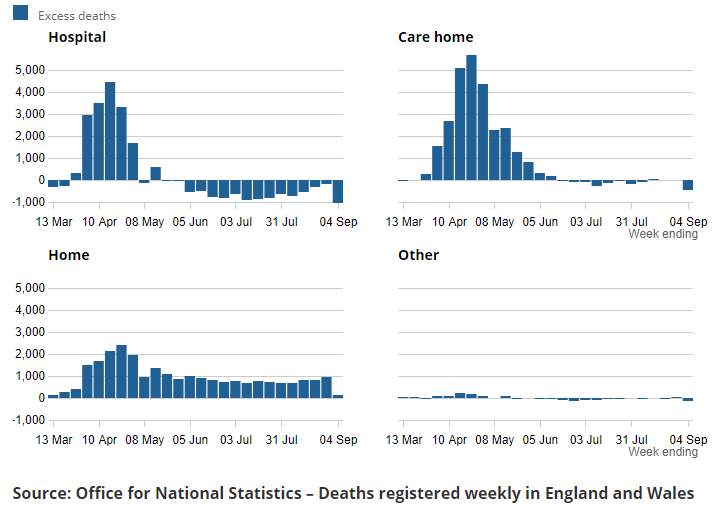 Notes:
Based on area of usual residence, boundaries correct as of August 2020.
Based on date a death was registered rather than occurred.
All figures for 2020 are provisional.
The International Classification of Diseases, Tenth Edition (ICD-10) definitions are as follows: coronavirus (COVID-19) (U07.1 and U07.2).
"Other" includes deaths in communal establishments other than hospitals and care homes, in hospices, and that occurred "elsewhere". This is the same definition as used in previous weeks, but the label has been updated. More information on the place of death definitions used is available in the accompanying dataset.
Download this chart
.xlsx