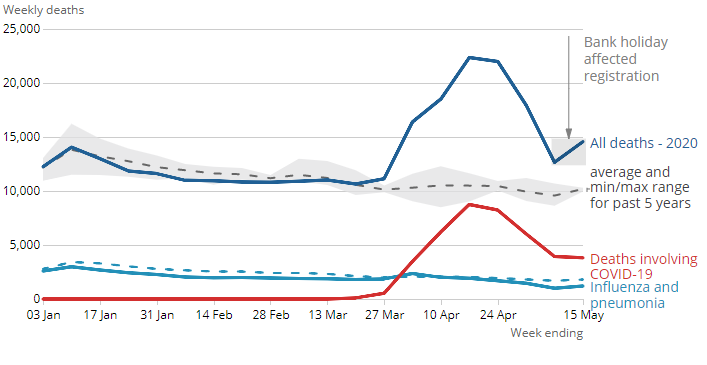 Notes:
Figures include deaths of non-residents.
Based on date a death was registered rather than occurred.
All figures for 2020 are provisional.
The International Classification of Diseases, Tenth Edition (ICD-10) definitions are as follows: coronavirus (COVID-19) (U07.1 and U07.2) and Influenza and Pneumonia (J09-J18).
A death can be registered with both COVID-19 and Influenza and Pneumonia mentioned on the death certificate. Because pneumonia may be a consequence of COVID-19, deaths where both were mentioned have been counted only in the COVID-19 category.
Download this chart
.xlsx